Faith Evans Marriage To Stevie J Raises Eyebrows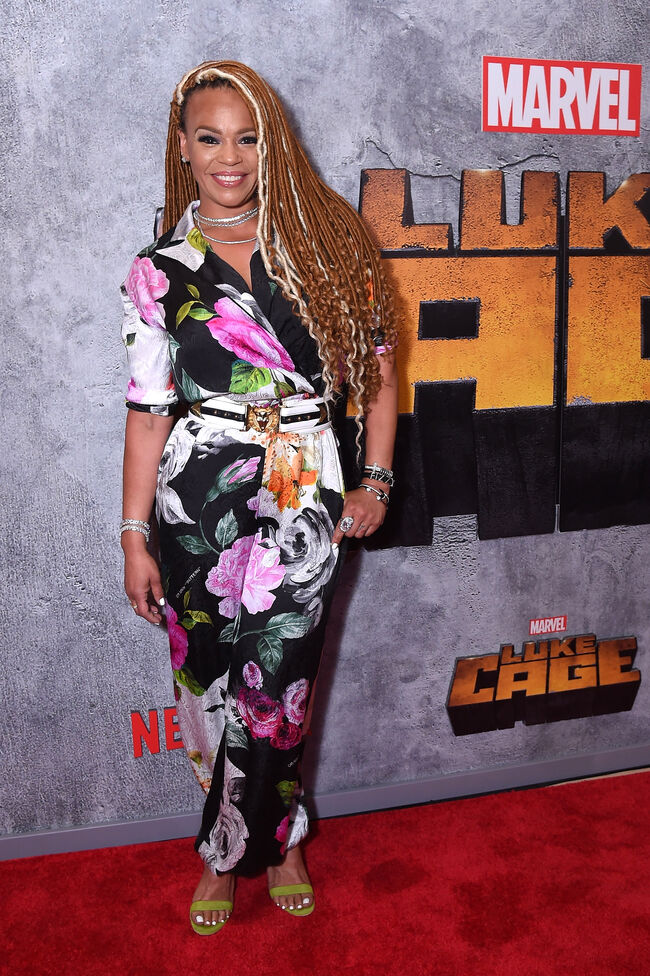 The problems for newlyweds Faith Evans and Stevie J just keep piling up.
The legal documents that allowed the R&B Singer to elope with the Love & Hip Hop star have virtually changed history. In a photo of the official document, Faith's marriage to Stevie is listed as her second, after her 1998 union with Todd Russaw and it completely excluded her marriage to Christopher Wallace a.k.a. The Notorious B.I.G.
Faith and the late rap idol's 1994 marriage is common knowledge amongst the hip-hop crowd. She was left widowed after his shooting death three years later in March 1997.
Faith reportedly told TMZ that the courts are responsible for the inaccuracy; they claim she revealed the marriage license bureau clerk made the mistake even after Faith told her that Stevie was her third husband. "Biggie was my first true love, he will always be acknowledged as such," she said. "Everyone knows he was my husband."
Stevie J and Faith evidently tied the knot in their Las Vegas hotel room on July 17th and the response to the news has not been so congratulatory. Their loved ones might be rather pissed over the relationship in general. In fact, Faith's son Christopher Wallace Jr. with Notorious B.I.G. may be especially upset since he is Stevie J's godson!
The nupitals were quite sudden and came as a surprise to not only fans but those close to the couple. Faith was said to be preparing for a trip to London while Stevie was in Atlanta handling his Love & Hip Hop duties, but family members believe the wedding was all Stevie's idea.